Woman Who Accused Trump of Rape Perpetrated a Massive Hoax (The Media is Disappointed)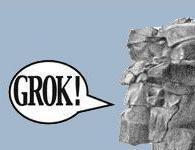 Granite Grok
July 1, 2019 9:13 am
On the subject of hoaxes here's a new one. Elle magazine advice Columnist E. Jean Carroll accused Donald Trump of rape. The Media and Democrats were glowing, doey-eyed, with rapture. This is it, and then she went on television.
Anderson Cooper was eager to get the details on the record. The only problem? The guest made it up. Rape (apparently) has more definitions than even Whoppie Goldberg imagined.
As background, Carroll made the claim while launching her book.
" in an excerpt from her new book published in New York Magazine last week, that Trump sexually assaulted her some time during the mid-1990s when she was working at Bergdorf Goodman in New York City."
President Trump said she was totally lying. She was.
Carroll described the alleged event with Trump as a "fight" rather than "rape" and insisted that "people" think rape is "sexy," leading Cooper to cut to a commercial. … During the interview on CNN Monday, the now-75-year-old Carroll insisted there was nothing "sexual" about her alleged encounter with Trump, insisting she didn't feel victimized.

"I was not thrown on the ground and ravaged," Carroll said.
Can we even believe the bit about being thrown to the ground? Can we believe anything she claims? Seems unlikely.
However this plays out from here, what appeared to be another home run for the Left's narrative turns out to be yet another lie based on bias and hatred. One, for which, E. Jean Carroll will probably not suffer, except possibly in book sale cancellations by eager leftists looking to validate their partisan fantasies.