Judge who set $4 billion bond will be removed from office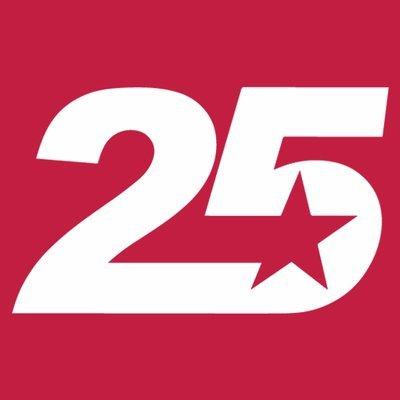 February 13, 2019 6:41 pm
Judge who set $4 billion bond faces scrutiny for setting her own – KXXV Central Texas News Now
☰
Judge who set $4 billion bond faces scrutiny for setting her own son's bond
2017-06-23T18:10:31Z
2018-11-03T19:19:54Z
By Brooke Bednarz, Sports Reporter
Connect
BELL COUNTY, TX (KXXV) –
The Central Texas judge who set a four billion dollar bond earlier this year is now getting criticism for setting her own son's bond.
On June 22nd, just after 7 a.m., Bell County Justice of the Peace Claudia Brown set Kevin Anton Davis' bail. He's accused of driving while intoxicated.
But what caught one local lawyer's eye isn't the crime…. Davis is Judge Brown's own son.
"We trust our judges to be neutral, to be above board, because we don't know who they have relationships with. Well, with this judge, she's just proven it doesn't matter," Attorney Brett Pritchard said.
Davis' bail has been set at $2,000.
"Article 5, section 11 of the Texas Constitution says 'No judge shall sit in any case wherein the judge may be interested, or where either of the parties may be connected with the judge, either by affinity or consanguinity…'"
Pritchard believes Brown is too smart not to know that.
"There are 15 or 16 other people that she could have made one phone call and said 'Hey, I'm doing arraignments. I showed up down here, and my son is one of the ones being arraigned. I need someone to come arraign him," Pritchard added.
Pritchard is currently in a law suit with Brown from when she set a $4 billion dollar bond. At the start of the case, Pritchard told the County Attorney he didn't want to undo an election and setting bonds poorly could be fixed through training. But now…
"I've gone back to the County Attorney and told him that I can see no circumstance where she can stay on the bench any longer. You can't train honesty, you can't train forthrightness, you can't train ethics… simple as that," Pritchard said.
News Channel 25 reached out to Justice of the Peace Claudia Brown for a statement, but never heard back.
Brown's son, Kevin Anton Davis, was arrested at 2:11 a.m. on June 22 for driving while intoxicated, a misdemeanor, on W. Elms Rd in Killeen.
Davis was driving a Jeep Cherokee and the rims were causing visible sparks to shoot out from the front tires. The front left headlight was also out.
Officer Keen of the Killeen Police Department smelled and noticed open alcoholic beverages in Davis' vehicle. Officer Keen made note Davis' eyes were glassy and his speech was slow.
Davis agreed to a breath specimen, and the results were 0.00. Therefore, Officer Keen believes Davis was under the influence of a substance other than alcohol.
Eight bottles of prescription medicine were found in Davis' car, too. Davis said they don't affect his driving.
Brown set the highest bail bond in history, of $4 billion to Antonio Willis whom authorities believe he shot and killed Donte Samuels.
Brown said she set the bond high to make it look ridiculous and get people's attention.
She said that the bond was set so high to draw attention to a justice system that she believes routine sets bonds too high.
Copyright 2017 KXXV. All rights reserved.
(Source: Bell County)
(Source: Bell County)
News
Sweetheart swindlers: How to protect yourself from online dating scams
Updated: Feb 14, 2019 11:49 AM EST
'Tis the season for love, let down and larceny.
More >>
'Firefighter of the Year' delivers baby on the side of the road on Valentine's Day
Updated: Feb 14, 2019 11:43 AM EST
A Rosebud firefighter helped deliver a baby girl on the side of the road early Valentine's Day morning.
More >>
Woman arrested after she allegedly met man on dating app, then killed and robbed him
Updated: Feb 14, 2019 11:27 AM EST
A 24-year-old woman has been arrested after she allegedly met a Garfield Heights man on a dating website, returned to his home two days later, killed him and stole various items.
More >>
Desktop Site
Powered by Frankly
All content © 2001 – 2019. All Rights Reserved. For more information on this site, please read our Privacy Policy, Terms of Service, and Ad Choices.