Genoa bridge collapse: At least 26 dead as emergency services scramble to find survivors
The Independent
August 14, 2018 7:47 AM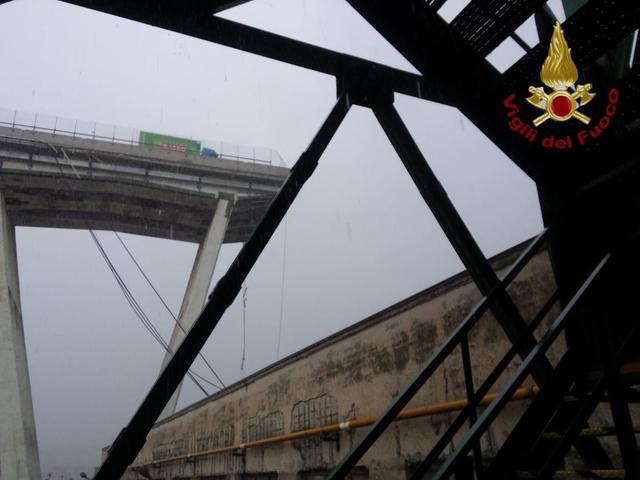 A major motorway bridge has collapsed in northern Italy, apparently causing significant casualties, according to early reports.
The country's transport ministry said at least 22 people have died in the incident, as rescue crews scramble to find survivors.
Reports from the scene show people being pulled from the rubble after the road collapsed in a sudden and violent storm.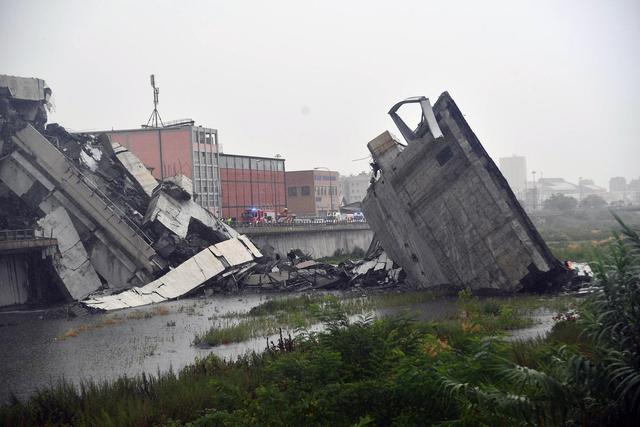 Italian Transport Minister Danilo Toninelli said the collapse of the Morandi Bridge was an "immense tragedy".
"I'm following with great apprehension what has happened in Genoa, which appears to be an immense tragedy," he said in a statement posted on social media.
Italy's Adnkronos news agency cited an emergency ambulance service spokesman estimating that dozens of people had perished in the collapse, suggesting the death toll could rise, while RAI state TV reported 20 vehicles had been involved from the collapse.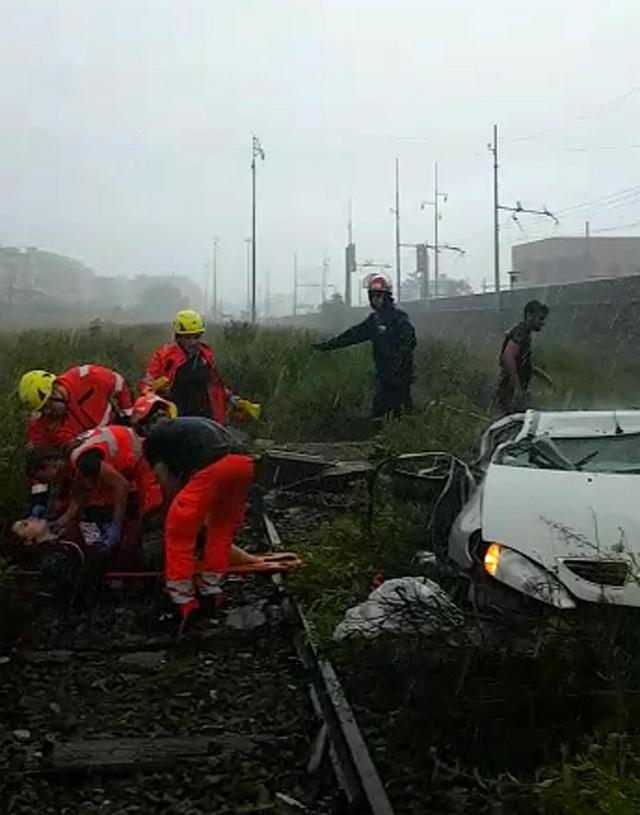 Italian news agency ANSA said authorities believe structural weaknesses may have caused the collapse.
The viaduct, near the port city of Genoa, was built for the A10 motorway in the 1960s, with restructuring work reportedly carried out on it in the 2016.
Local broadcasters say the collapse happened near an industrial zone and that firefighters are worried about gas lines potentially exploding from the knock-on effects of the collapse.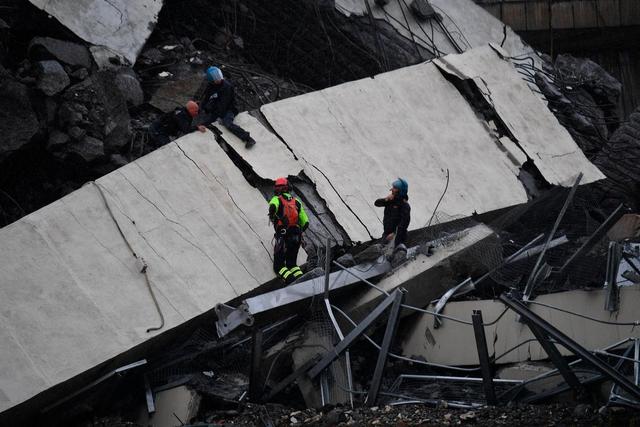 The country's interior minister Matteo Salvini said around 200 firefighters were responding to the accident and that the government was "following minute-by-minute the situation".
The office of Giuseppe Conte, the Italian prime minister, said the premier would be travelling to Genoa in the evening and would stay there through Wednesday.
Rescue teams on the site
The site of a collapsed bridge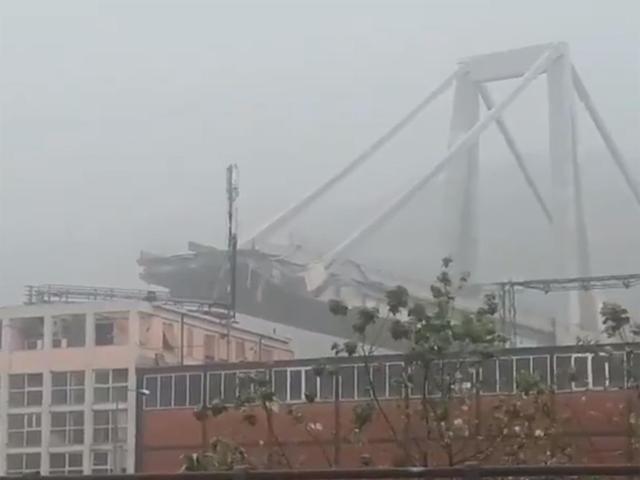 Both sides of the highway fell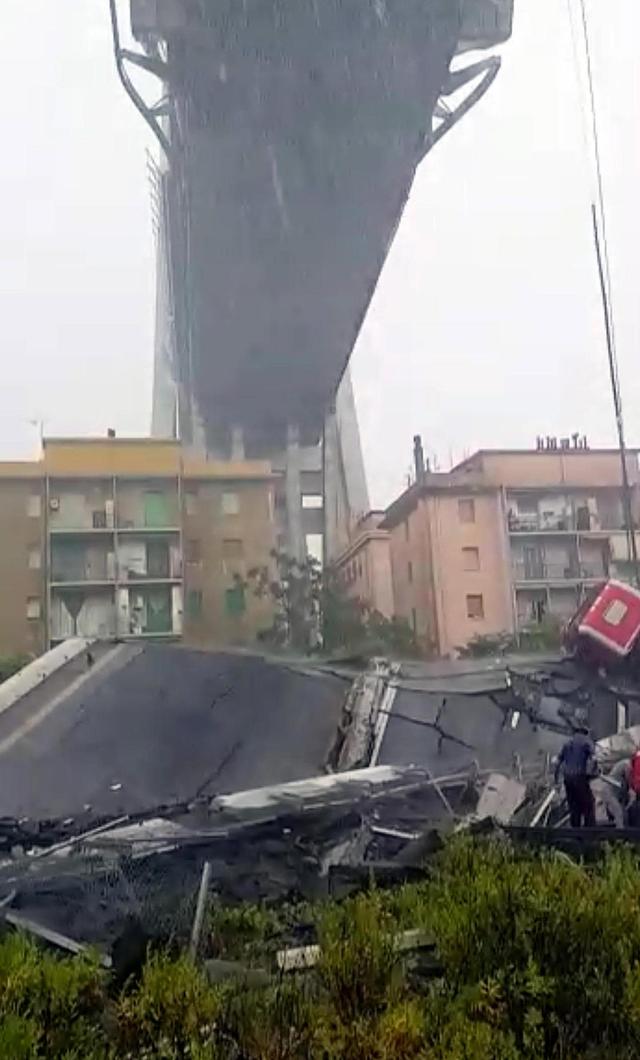 Rescuers at the site of the collapsed bridge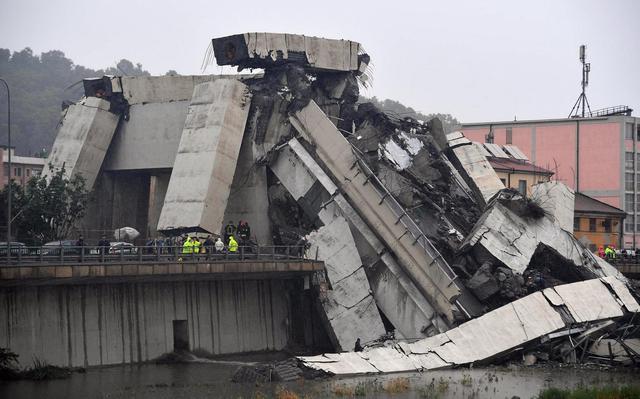 Rescue teams on the site conducting death defying rescue operations and risking their own lives to get to survivors. Now this is an example of someone doing their job.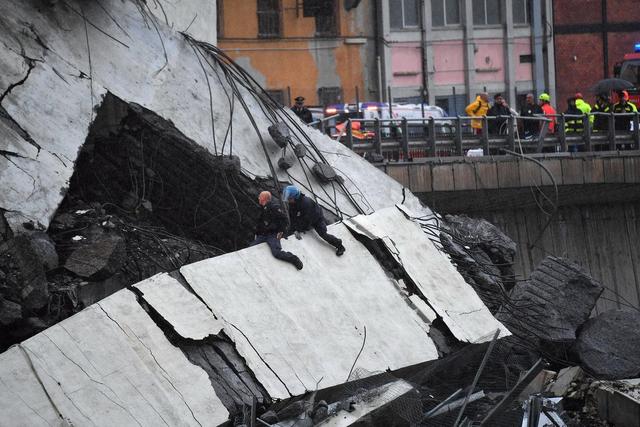 A view of the collapsed Morandi highway bridge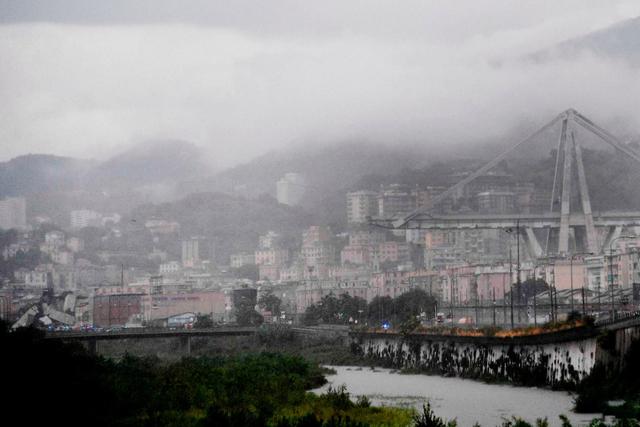 The viaduct gave way amid torrential rain


Around 10 vehicles are involved in the collapse, rescue sources said.
The viaduct runs over shopping centres, factories, some homes, the Genoa-Milan railway line and the Polcevera river
Defence minister Elisabetta Trenta announced that the army was ready to offer manpower and vehicles to assist with the rescue operations following the disaster.
The Autostrada 10 runs along the northwestern Italian coast, connecting Genoa with the city of Ventimiglia. It is a component part of the wider European route E80 which stretches from Portugal to eastern Turkey, notably connecting northern Italy to the south of France.