After Elizabeth Warren Calls the Justice System 'Racist,' Jeff Sessions Drops a Bomb on Her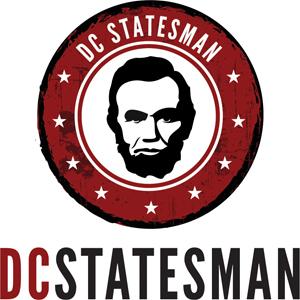 DC Statesman
August 15, 2018 9:23 am
Attorney General Jeff Sessions accused Sen. Elizabeth Warren of slandering America's law enforcement officers by claiming that the justice system is racist, the Western Journal reported.
"Warren, a Massachusetts Democrat who is considered a possible Democratic candidate for president in 2020, recently told a session sponsored by the Congressional Black Caucus that the justice system is unfair, according to The Guardian."
"Let's just start with the hard truth about our criminal justice system: it's racist," she said, adding that the justice system was flawed "all the way, front to back."
"Our prison system is something that America should be ashamed of. What we do to other human beings is fundamentally wrong," she added.
On Thursday, Sessions announced a grant to counter violent crime and also responded to Warren's statement, according to a text of his remarks released by the Justice Department.
"One of my most important goals as Attorney General is to help restore officer morale. In recent years, too many of you were taken for granted, ignored, or even maligned by political leaders. President Trump came into office determined to change that. But even now, there are still many politicians who don't appreciate you," he said.
He then focused on Warren.
"Earlier this week, a U.S. Senator called our justice system 'racist… And when I say our system, I mean all the way. I mean front to back… on the front end—what you declare to be illegal—[and] on how you enforce it, on who gets arrested,'" Sessions said.
"This is a slander of every law officer and every prosecutor in America. And, frankly, I think it is an insult to their families and to the crime victims they have helped to face their attacker. And so this slur isn't just wrong. It's sad," he said.
"Our officers face enough challenges—long and unpredictable work days, threats from violent criminals, and exposure to dangerous drugs, to name a few. The last thing that you need are political leaders and fellow citizens disrespecting you and the goals that you work so hard to accomplish," Sessions said.
The attorney general then challenged Warren.
"We have inherited and advanced the greatest justice system in the history of the world. Is it perfect? Of course not. But we are blessed to live under this system and to be stewards of it. I'd like to know whose justice system this Senator would prefer," he said.
Sessions' post included a letter from the president of the Massachusetts Chiefs of Police Association Chief Steven Wojnar
"Labeling the entire criminal justice profession as 'racist' spreads false and damaging information about our members," Wojnar wrote.
"When our elected officials make generalized and inflammatory statements about our entire profession, without any information to back their position, it creates further hostility toward our officers and can damage the positive relationships with our residents that we have worked long and hard to establish," he added.