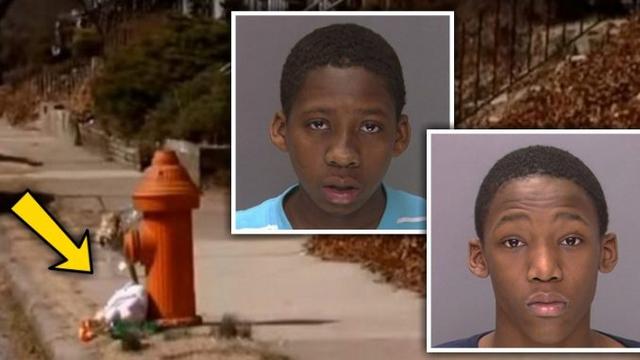 A Philadelphia man was gunned down by three teens in cold blood while he was out for a walk, and when police found the man's body, they made a heartbreaking discovery next to it.
http://vv.ipstatp.com/0da5aeda51f04cf9a445dc4d0f70db0a
According to NBC Philadelphia, the three teens were playing basketball when one of them got the bright idea to go rob someone at random. After seeing a different man and deciding not to rob him, they saw 51-year-old James Patrick Stuhlman out walking his dog.
Stuhlman apparently would usually walk with his 13-year-old daughter, but on the night of his murder, he had told her to stay home because it was getting late, likely saving her life. As he walked down the dark street on March 12, the father and owner of a local landscaping company saw three teens approach him, and upon running into him, they announced a robbery.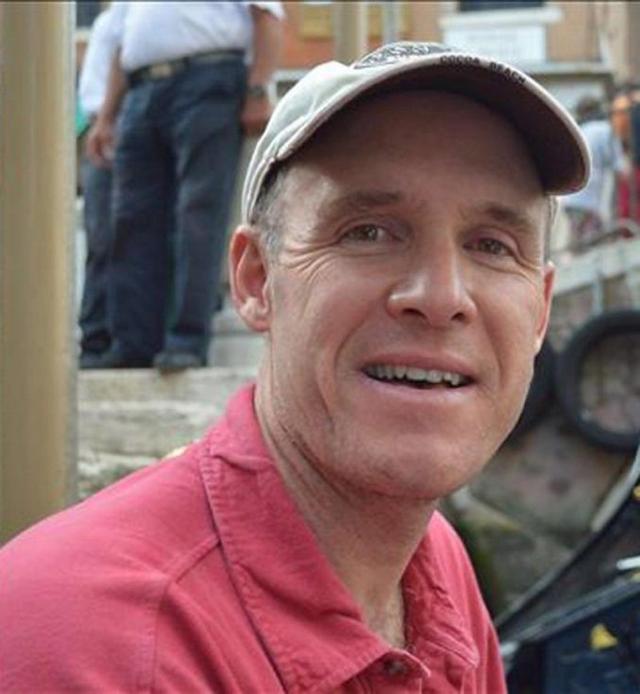 James Stuhlman was gunned down on March 12 while walking his dog in Philadelphia. (Photo Credit: Family Handout via NY Daily News)
"At one point, he did plead for his life," Captain James Clark said at a news conference, according to the New York Daily News. "He said, 'Please don't shoot me, please don't shoot me,' and they still shot him one more time.
Following the murder, 15-year-old Brandon Smith and a 14-year-old whose name has been withheld were arrested by police. The teens said they had decided to rob Stuhlman rather than the other man they saw because he looked more vulnerable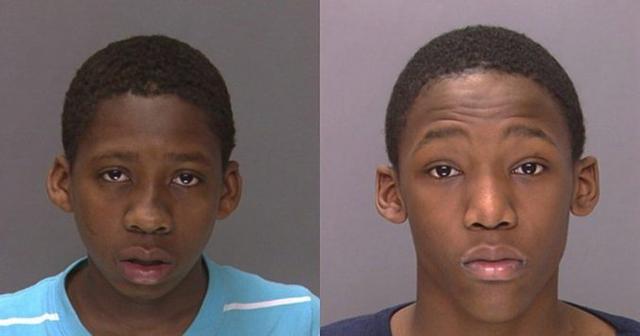 Brandon Smith (left), Tyfine Hamilton (right) (Photo Credit: Philadelphia Police)
The shooter, identified as Tyfine Hamilton, who's just 15 years old, was still at large and police considered him
"armed and dangerous,"
according to Captain Clark.
"Get with your parent and turn yourself in before we come and get you," warned Clark during a news conference. "We know where you are."
Sadly, the teens have all been in trouble with the law in the past, and when police raided a home, where the boys reportedly lived, they confiscated handguns and assault rifles, authorities said.
The Philadelphia Inquirer spoke by phone with Tyfine's father, who claimed his son was a habitual truant from Overbrook High School and had gone to live with his mother.
The frustrated dad said he didn't know where Tyfine is now.
"If he would listen, then he wouldn't be where he's at," he told the Philadelphia Inquirer.
Cops said the robbery was pointless —
"…the boys didn't even get anything from Stuhlman before they ran."
"For no other reason than these kids wanted to rob somebody, he ended up losing his life," Clark said. "His daughter will never see her father again. That is really sad." [Source: NY Daily News]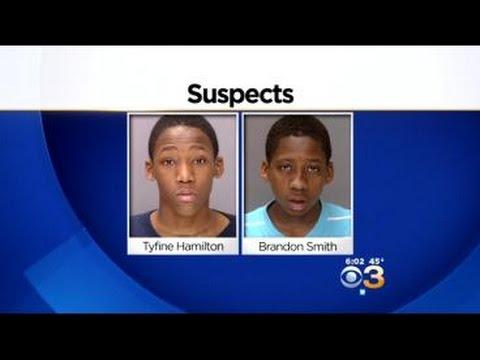 [rve src="http://vv.ipstatp.com/0da5aeda51f04cf9a445dc4d0f70db0a" ratio="16by9″]
Philadelphia Police Lt. John Walker said that when police arrived at the scene, Stuhlman was laying in a pool of blood and was unresponsive. The successful business owner and family man apparently still had his flashlight in one hand and his dog's leash clutched in the other, and what police found next to him was heartbreaking.
"The dog was lying next to him — appeared to be scared and in shock," Walker said, explaining that the man's faithful pet lay trembling next to his lifeless body. "In his other hand, he had a flashlight," he continued.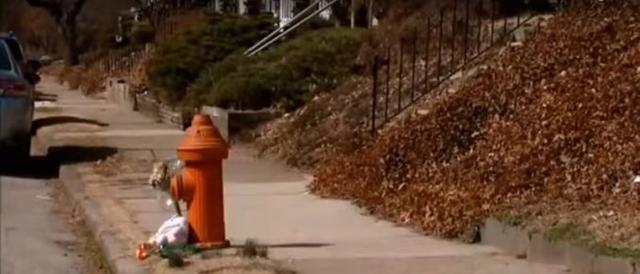 The scene of the crime (Photo Credit: Screenshot)
"His daughter goes for a walk with him almost every night," added Clark. "For whatever reason, he said to her, 'it's a little late tonight I don't want you walking with me.' So in effect, he may have saved his daughter's life."
Brandon Smith has been charged in relation to the murder and is still in custody, but the other teen was only charged with robbery despite being an accessory. Police are offering a $20,000 reward for information leading to the arrest of Tyfine Hamilton.
What's absolutely disgusting about this case is the lack of concern for human life from a child. When it comes down to it, the dog in the story showed more respect for life and love for a human being than these teens did. Although the suspects are young, they should be tried as adults to the fullest extent of the law and have an example made out of them for others not to follow in their footsteps.